Running the SAP Analytics Cloud (SAC) Marathon at ASICS
Business success demands strategic, operational, and tactical decision-making. On time. Real-time. In sync. Streamlining business intelligence with enterprise planning can immensely accelerate unified decision-making in organisations, giving them an edge in the marketplace.
ASICS, a leading Japanese sporting goods company has been on a journey from 2016 to standardise their business processes under one instance of SAP enabling a single way of working across more than 25 countries globally. Further, the company has been implementing SAP Cloud Analytics (SAC) – SAP's SaaS based business intelligence platform over the last 3 years. With this, ASICS strongly positions itself as a digitally focused company driving critical data-based decision-making, developing solid and sustainable solutions with the shortest possible time to market.
We had the pleasure of speaking to Amrit Singh, Global Product Owner for Analytics and Process Mining, ASICS EMEA who very candidly shares his experience and learnings from their global implementation of SAC.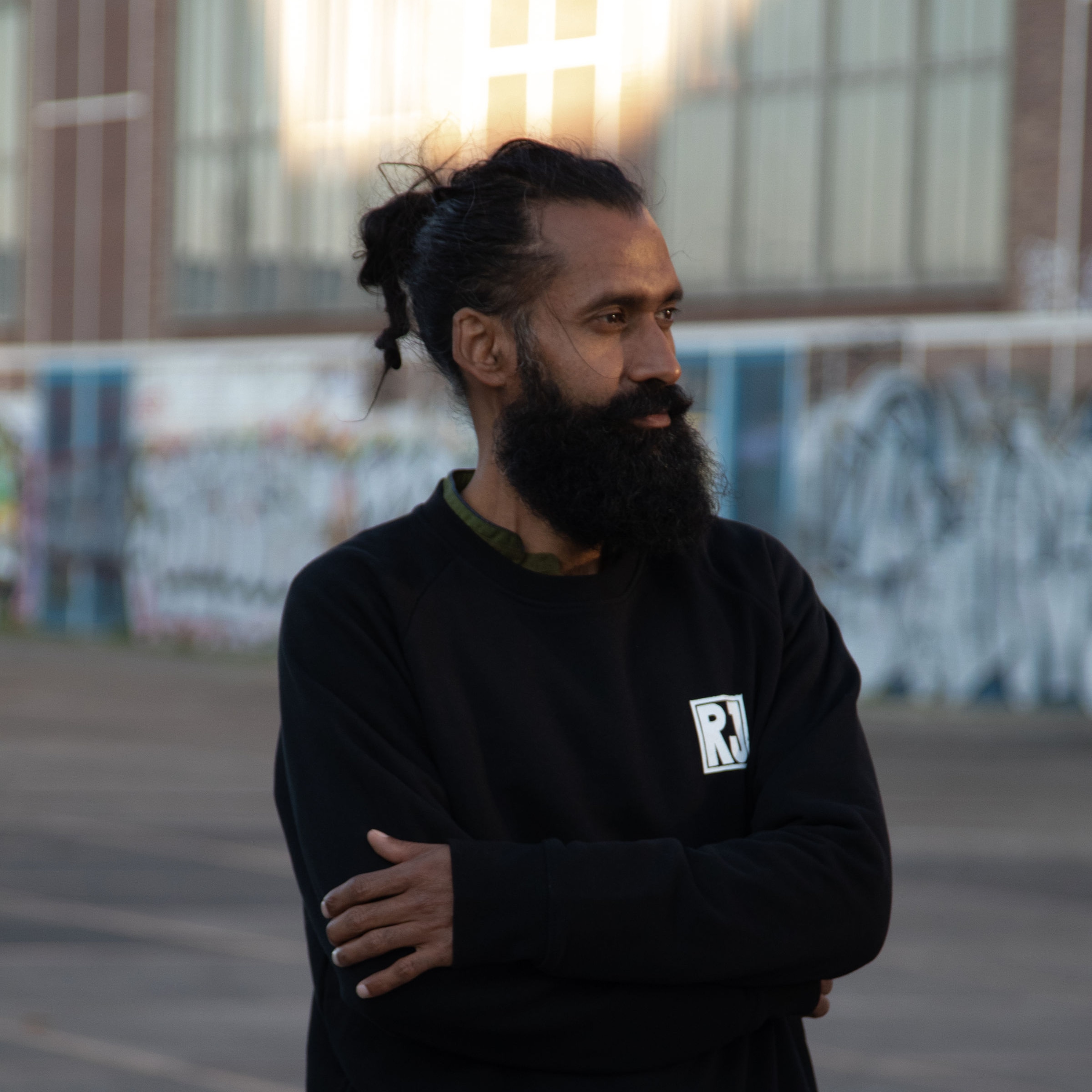 ASICS founding philosophy promotes movement - Sound Body Sound Mind
ASICS is an acronym for the Latin phrase 'Anima Sana In Corpore Sano' literally meaning 'a Sound Mind in a Sound Body'. Amrit sheds light on the vision of their founder, Kihachiro Onitsuka, who recognized the transformative power of sports to uplift the minds of people in post-war Japan over 70 years ago. That guiding post stands strong today, emphasising that sports can lift spirits, project positivity, and propel communities forward. Amrit proudly states that ASCIS is a purpose driven company strongly imbibing the 'keep moving' singular culture; it is very deeply integrated in everything - from their products to their ways of working.
Moving to SAP and then SAC – taking a new direction
A single instance of SAP is a move towards a seamless way of working across all regions, enabling an integrated business and setting ASICS up for Digital Transformation. The Business intelligence foundation comprises SAP modules of industry specific solutions - Fashion Management Solution (FMS) and Customer Activity Response (CAR) which help to collect, clean and centralise transactional data spread in different formats in varied applications and bring into an own on-premise HANA data warehouse. Earlier, all the analytics was done directly from FMS views and multiple island solutions existed in different parts of the company. SAC sits on top of this layer and brings all the fragmented analytics tools and services under one roof and aligns different needs across geographies. It gives the flexibility for people to have data on demand, learn from each other and still have the room to tweak per their need. The scope includes both wholesale and direct to consumer (retail, ecommerce) divisions, finance, supply chain, marketing, corporate strategy, category and commercial.
Running the SAC Marathon
The 3-year SAC implementation journey at ASICS has had its share of challenges and learnings before they started seeing tangible success. They have come a long way starting out with ~30 users in 2020, scaling to ~400 in mid-2023 and projected to cross 500 users by end of 2023.
Being an avid runner, Amrit draws interesting parallels between preparing for and running a marathon and the SAC implementation journey. Looking back, he talks pragmatically about the essentials to take care of early on in both the personal and professional journeys - building trust and engaging communities, starting small and scaling up naturally, accepting that change is slow, embracing uncertainty and failures, maintaining flexibility, and communicating actively.

Build trust – learn the ropes
Amrit recalls that this kind of a project was totally new for the ASICS team, the scope was global with very different audiences, differing needs and ways of working. The initial challenge laid in bolstering team confidence, overcoming resistance, fostering trust, and validating their approach. The inaugural year, 2021, was dedicated to laying a trust-rich foundation.
To bring home the point, Amrit compares the feeling to the starting phase of a marathon preparation; 'it's scary and daunting if you never ran before. Your body will resist, it is normal to expect, that's how we are conditioned. You just need to start and go along. You will be more fragile and less motivated. There is going to be a lot of difficulty, and this is the reality. Only if you accept that, then things can get better. And then spend adequate time learning the ropes.'
Engage communities – they will pull forward stronger
Even though it was a core 'inside-out' IT project, Amrit emphasises that the user was always at the centre of what they produced. Users widely spread across regions, time zones and business divisions needed to be actively engaged. They started building communities early on thus users witnessed the product evolution from nascency to maturity. Further, the business user meetings were orchestrated efficiently with minimal demand on their time where they not only shared their business knowledge and needs with IT but also exchanged best practices among themselves, making it a more enriching exercise. Following the agile approach, the IT team took constant feedback from this group to make the product more relevant and practical. This significantly helped to build trust and visibility alongside learning more about the business.
Amrit goes on to passionately share his personal running journey when he was a lone runner and things were very hard. As he joined a running community, he not only gained valuable knowledge from experienced runners but also the motivation and momentum to push his boundaries - increasing his personal best from 6km to half a marathon in a matter of a few weeks.
Communities bring a great power to collectively pull its members forward by sharing ideas, supporting each other, creating a feedback loop and driving accountability.
Start small - scale up will happen naturally
When ASICS started building and launching SAC, they were also building the data warehouse from scratch as well. They built different cubes which were good from a developer perspective but they were not optimized. Next, they started optimizing the logic based on the business situation. For e.g. they picked a small but high impact area with an easy and visible flow - direct to consumer business where somebody goes into a store or web-shop and buys a product. They built and presented a minimum viable product (MVP) – an 'ordered' automated KPI reporting dashboard. This gave a single placeholder tool to users across the globe to explore and test. They openly presented it as a fragile and not yet perfect solution and welcomed all feedback. As the solution was fine-tuned and matured, scale up was a natural process.
Amrit adds that this was akin to the initial days of running where there is a lack of maturity, stability and you are more prone to injuries. Hence, in the beginning, go slow, test yourself and learn.

Accept that change is slow – there is no magic stick
As with any global IT implementation, it takes time to gather momentum. The team was transparent to their users and management on the status and continued to build. Brick by brick. They kept moving along with the acceptance that progress was slow and not perfect.
Amit refers to the industry saying 'it is the same with all companies, even the big tech giants, as you look at development of AI between Google and a lot of these big tech companies where there was huge money and resources put behind it. Yet, AI was developed by somebody from completely outside the system with a different perspective.'
Maintain flexibility - no governance is good governance initially, let it evolve
Amrit strongly underlines the importance of flexibility, especially in the early stages. Contrary to normal belief, he openly and pragmatically says 'I'm very consciously saying that do not put governance early on because you're building up a wall… if you have less walls, less rules, you can develop your own rules and see what works and what doesn't and then see how natural governance emerges from it. The danger of a rigid structure is that if you choose the wrong structure, you're fundamentally wrong and when it fails, it is hard to turn around. Your cycle times for changing from one structure to another are higher than tweaking an unstructured environment'. Further he candidly adds 'the disadvantage is you must learn to live with an unstructured environment, not necessarily chaotic but one that is open to changes. An environment, that sometimes brings complaints and
things falling apart. But it's all a process and part of the learning. You should embrace the uncertainty and learn from it'.
He yet again refers to the marathon analogy where he advises against a rigid schedule as you don't know how your body copes. 'Be flexible at the start, do it if your body allows it. If you keep to the schedule even if you don't like it, then you might be demotivated and it's hard for you to get back'.
The SAC product went through all kinds of failure tests before it became better. Eventually, a structure started naturally emerging and they started building governance around it after 2 years of learning and finetuning. The learning is that if you're flexible in the short run, people tend to have less resistance and you can ultimately drive change faster.
He is also quick to point out that fortunately ASICS was in a luxury position where they had nothing to lose so their internal dynamics allowed for this flexibility. With that background, it was easier to embrace failure and learnings in the short run to reap the benefits in the long run.

Communicate actively – don't be shy, shout out your success story
Amrit admits that IT organizations are shy to promote themselves and lack marketing and communication skills, whereas these are the most essential skills that every IT organization should incorporate. He is building these skills in this team with the aim to tell stories alongside building the product. Stories to put out there and let people know. He advises to start this early on. They regularly publish monthly news release notes and quarterly newsletters showcasing global progress. This in-turn drives further engagement.
Ultimate success
When asked what success means for a program implementation of this sort, Amrit is quick to state 'for a company like ours holding a strong market position, it's not so much about the hard numbers but the softer value add to business decision-making. 2022 was the year of 'reduce time to insight' - when there was a shift of focus from reporting to analysis and users could spend more time on deeper questions - why things happen and what action they can take'. This goes a long way in making the business more agile and responsive though the full value will be only realized in years to come.
Finally, in 2023 when the business talks positively and is a promoter, that's how they feel success - when the user experience is seamless, they start recommending the solution further to colleagues and there is a pull from the business. Amrit sums it up simply – "It's not numbers, not graphs, not charts, not growth stories…when people literally say, 'Oh, I like that solution, it adds value', and finally as SAC replaces the local island tools to become the single funnel for all global reporting needs, we celebrate success".
______________________________________________________________________
SAP Cloud Analytics (SAC) combines all analysis functions like ad-hoc analysis / self-service, augmented analytics, dashboarding and enterprise planning within one product for all users. As an analytical tool for data visualization, it allows every user to produce reports of varying complexity with complete autonomy.
For more information kindly refer to:
SAP Analytics Cloud: https://www.sap.com/products/technology-platform/cloud-analytics.html
ASICS: https://www.asics.com
______________________________________________________________________
Blog: https://blog.vnsg.nl/nl/running-the-sap-analytics-cloud-marathon-at-asics
Interviewee: Amrit Singh, Global Product Owner for Analytics and Process Mining, ASICS EMEA.
Interviewer: Frans van Hoesel, redactieraad VNSG
Article: Radhika Gupta, Business and Digital Transformation Writer
_______________________________________________________________________